The concept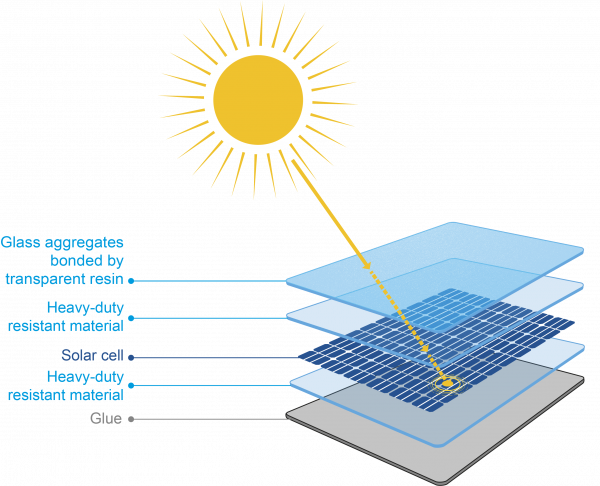 The concept
WATTWAY IS THE WORLD'S FIRST PHOTOVOLTAIC ROAD SURFACING
Wattway is manufactured with a new type of solar panel that is amazingly thin (a few millimeters thick) and solid. The photovoltaic panels are glued to the existing surface of roads, bicycle paths, parking lots, etc., without the need for major civil engineering work. Wattway can produce electricity without encroaching on agricultural land and natural landscapes.
Each panel is made up of conventional photovoltaic cells which transform solar energy into electricity. These extremely fragile cells are coated in a multilayer substrate composed of resins and polymers, sufficiently translucent to let in sunlight and resistant enough to withstand vehicle traffic. As for the surface in contact with tires, it is treated to provide the same grip as conventional road mixes
Solar road uses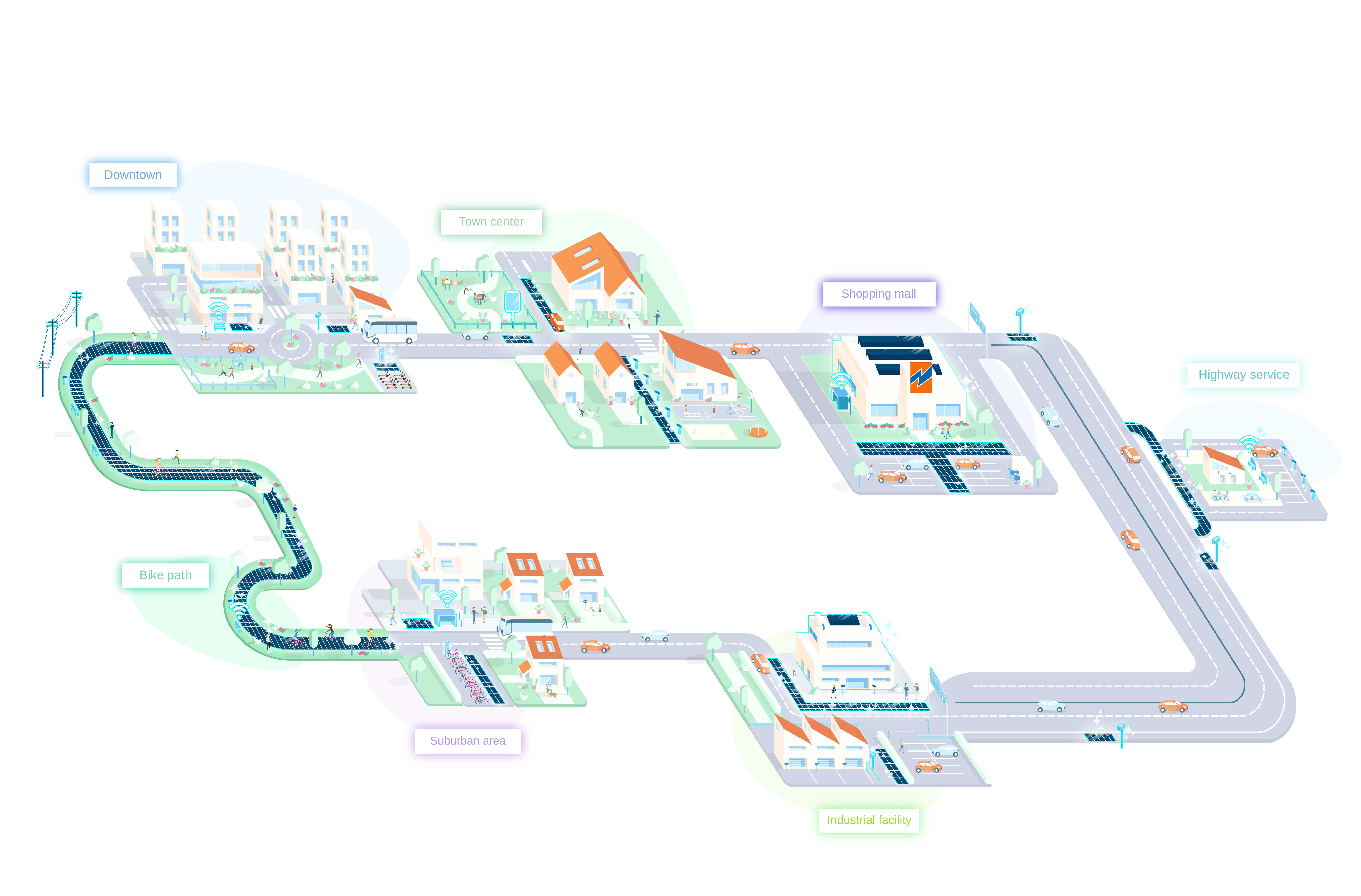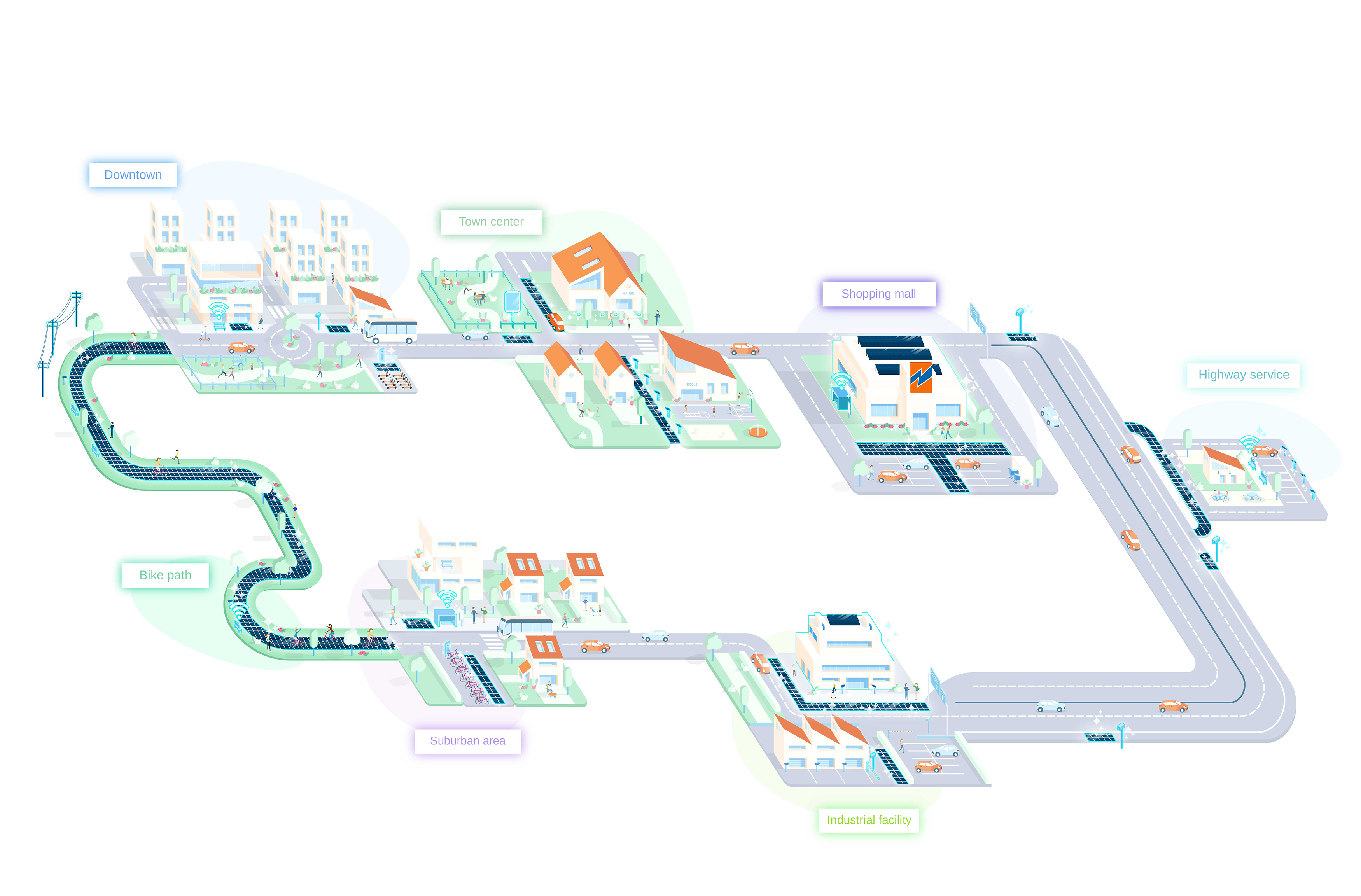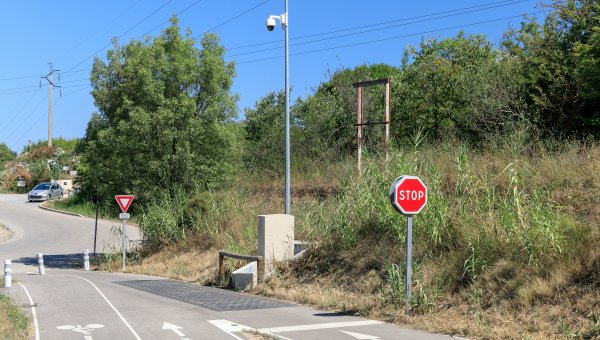 CCTV security cameras
Montpellier, France. A security camera was installed along a bike path to watch over traffic. 12 Wattway panels, along with a storage system, power the camera.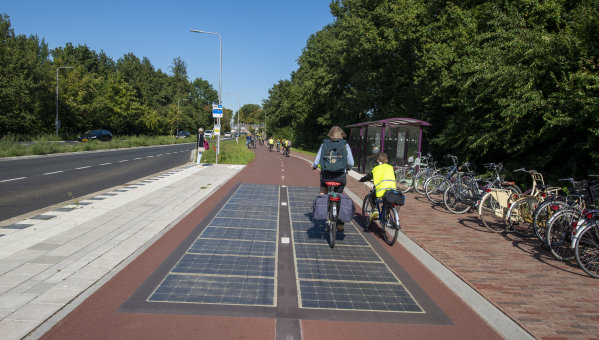 Bike paths
Grave, Netherlands. Installed on a bike path, Wattway panels produce renewable energy which is returned to the electricity grid. This energy would also power electric bike charging stations.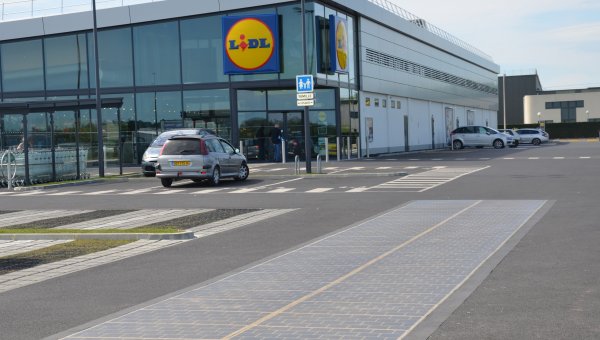 Additional electricity for businesses
Moult, France. The Lidl supermarket has installed 50m² of Wattway panels in its parking lot to reduce its energy bill. In one year, the panels produced the equivalent of 7,000 hours of use for 5 cash registers in the store.
Trials since 2015
Trial sites to test the wattway solution uses in real conditions
Since the Wattway project was unveiled to the press in October 2015 for COP 21, some forty trial sites have been built in France and abroad. The target is to test the solution in real conditions to improve the technology, electrical architecture, and installation techniques. The trials also make it possible to assess the relevance of the uses that are made of the electricity produced.
Feedback has made it possible to develop new solutions to supply roadside equipment. The point is to facilitate the roll out of new services for users and to enhance safety in off-grid areas, a solution that was awarded a Solar Impulse Foundation label in early 2019.
The trial sites will also enable us to continue improving the robustness of Wattway panels in more demanding traffic and weather conditions. The programs led by Colas are playing an active road in designing a new generation of roads capable of accommodating new mobility.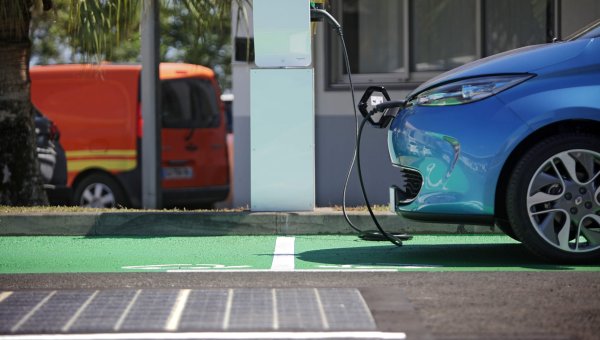 Additional electricity at a private location
Le Port, Reunion Island, France. In this company's parking lot, 25 m² of Wattway panels are installed to supply part of the premises with electricity and to power charging station for electric vehicles.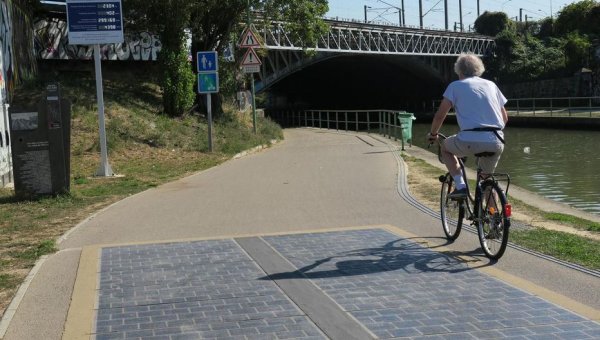 Lighting a bridge
Bobigny, France. On a bike path along the Canal de l'Ourq, 54 m² of Wattway panels coupled with a storage system make it possible to light a very dark bridge day and night, to secure the passage of bikers. Reinforcement from the grid is provided if needed, depending on the amount of solar energy produced.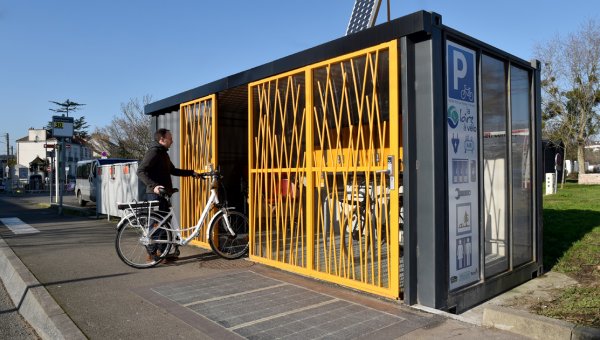 Soft mobility
Rezé, France. In urban areas, the energy produced by the Wattway solar road makes it possible to power a secure bike shelter and ensures the charging of electric bikes.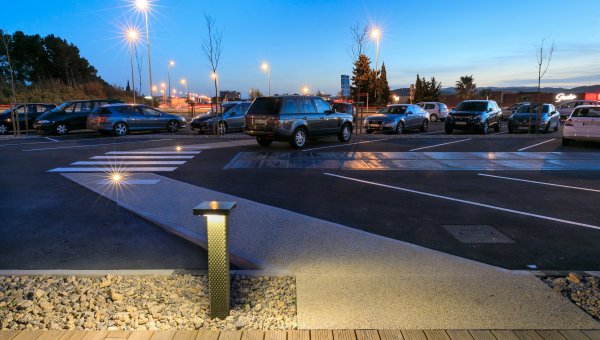 Securing a pedestrian path
Narbonne, France. In the park and ride carpool area, the Wattway solution, coupled with a storage system, is used to power lights on the pedestrian walkway to ensure independent lighting and improve pedestrian safety at nightfall.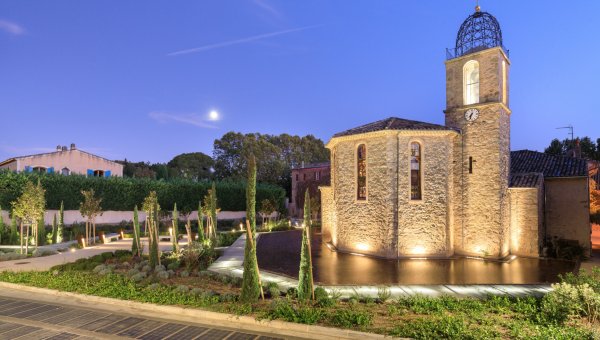 Heritage site
Châteauneuf-le-Rouge, France. The photovoltaic surfacing installed on the city hall parking lot, coupled with a storage system, supplies lighting for the heritage site, as well as for a fountain and electric bicycle terminals.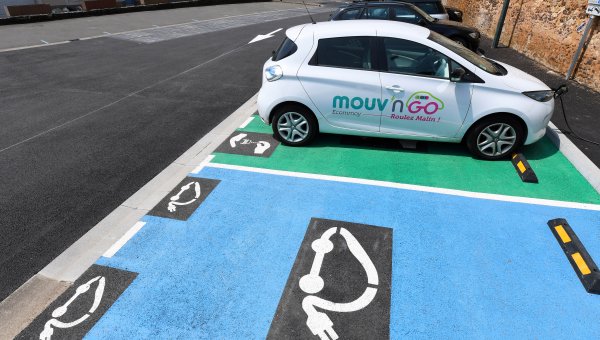 Electric vehicle charging
Ecommoy, France. This 48 m² site supplies part of the city hall's energy needs, as well as charging stations for electric vehicles installed in partnership with "Mouv'n Go", which makes these vehicles available to area residents.